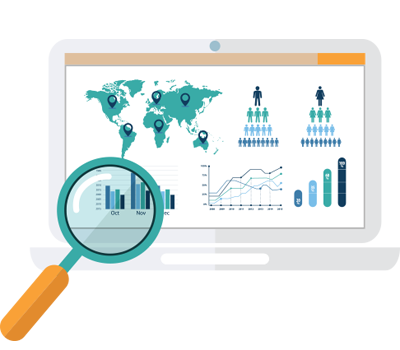 Is your admissions team overloaded with work?
With the amount of tasks the quote-to-cash process has, from pricing, quoting, contract creation, negotiation and execution to order fulfillment and billing, your admissions team might lose focus and time to advise and support students.
At Latigid, we support your institution with the whole quote-to-cash process, covering the end-to-end functions related to your Admission Process: from getting prospects until enrollment, connecting systems, and using automation to reduce admin tasks. We will free up your admissions team to focus on what they do best: advising and enrolling students.
Our Quote-To-Cash services
Contract creation, negotiation, and execution
Quote-To-Cash statistics and trends
Quote-To-Cash
3.95

out of 5 stars is the average satisfaction for QTC platform users, with

80%

of the descriptive wording being positive (

Simplus, 2018)

The area QTC users want to see improvement most is in billing (Simplus, 2018)

80% of a business's sale cycle is simply about the creation, negotiation, and approval of a contract (Docmation, 2019).

Companies that incorporate high-level automation into their sales process generate around 16% more leads compared to those that incorporate low-level or no automation (Hinge Research, 2021).
CRM
36% of teams using a CRM use it to automate quote generation (HubSpot, 2021)

Lead-to-cash process automation in sales has been forecasted to grow 115% between 2020 and 2023 (Salesforce, 2021).

More than 30% of sales-related activities can be automated (McKinsey, 2021).

"High Growth" firms — those that have recently experienced exponentially high growth — are much more likely (26.2% vs. 16.6%) to have a highly mature marketing and sales automation strategy in place, relative to their counterparts (Hinge Research, 2021).
Blog
Discover our latest articles
Keep up with the latest topics on digital marketing, with a special focus on inbound marketing, content creation, SEO, and social media adapted to the education ecosystem